The Honda E Debuts At The Frankfurt Motor Show
13/09/2019 10:08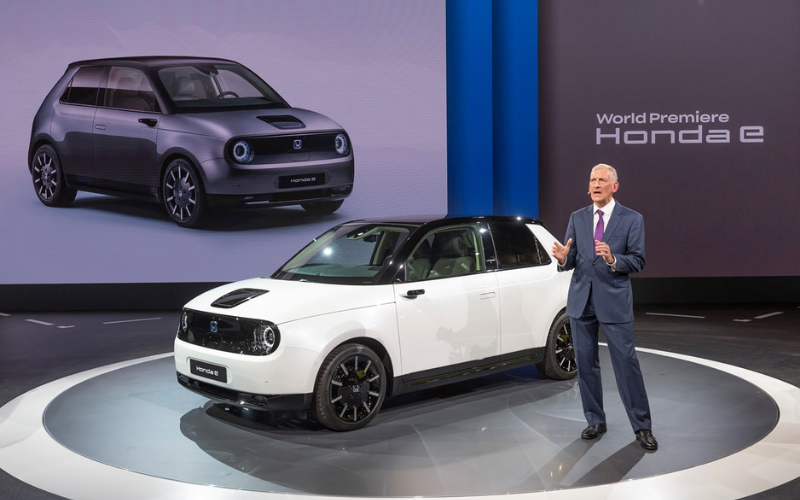 The Honda E Debuts At The Frankfurt Motor Show
The 2019 Frankfurt Motor Show has seen many vehicles making their debuts this year, and one of them was the unveiling of the Honda E.
Honda's all-electric city car has been designed to transport you through the city streets, making it the perfect car for your daily commutes.
Small, nippy and futuristic, the design is one-of-a-kind.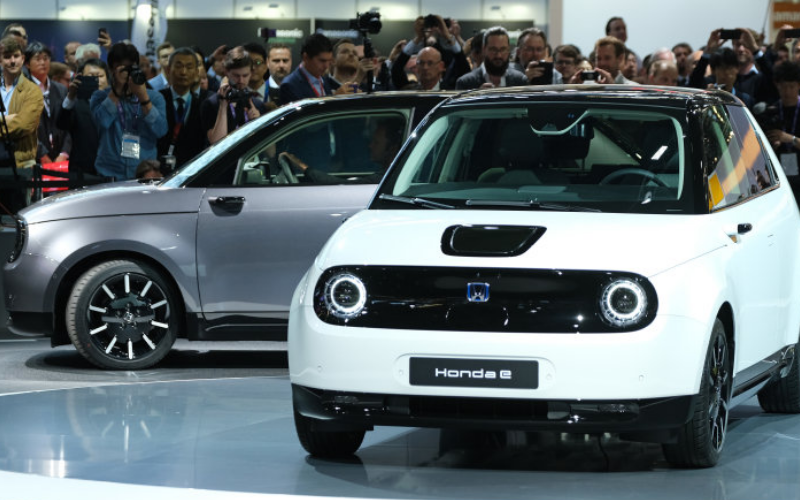 The smooth exterior comes in 5 colour options:
- Crystal Black Pearl
- Modern Steel Metallic
- Charge Yellow
- Crystal Blue Metallic
- Platinum White Pearl
Suggesting similarities to the very first Honda Civic, the city car is a modernised model with a retro feel.
Honda describes their electric model as:
"Fun to drive, safe and appealing to the eye, and is the epitome of modern values and how we drive today… and into the future."
Inside, Honda have created a serene environment for you to escape from the hustle and bustle of city life.
The centre console has been removed for a roomier experience, giving you the space you need to relax and unwind.
With no gear changes and controlled with a single pedal, the performance of the Honda e is impressive.
The two drive modes – normal and sport – refine your drive to your needs, from a quiet ride around the city to a responsive mode and better handling for a nippier drive.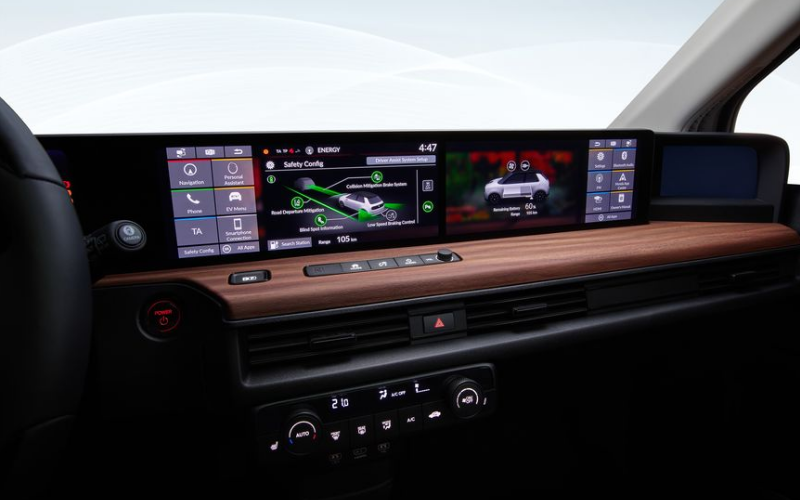 The technical features enable you to connect to your Honda e like never before. With the My Honda+ app, you can stay connected to your vehicle all the time. Notifying you of charging status and maintenance reminders, it's the easiest way to keep a check on your Honda e. And, if you struggle to find your Honda e in a busy car park, it will alert you to its whereabouts by utilising the remote horn.
The wing mirrors have evolved into video cameras, giving you a wider view of the surrounding environment.
Built purposefully for everyday driving, the range is approximately 136 miles which Phil Webb of Honda UK says is "more than efficient" when the average European commute is approximately 30 miles.
Also, at the unveiling, the price of the Honda e was finally revealed.
The starting price is said to be £26,160, which is lower than what was anticipated.
A minimalist approach to the future, the Honda e is an EV phenomenon.
All News