Teenagers to compete in 300-mile MPG marathon
21/09/2015 14:11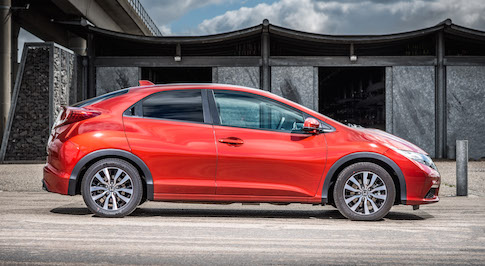 Teenagers to compete in 300-mile MPG marathon
Two 17-year-olds are the youngest entrants in the 2015 MPG marathon. Driving a Honda Civic 1.6 i-DTEC, Eloise Peabody-Rolf and Rory Carmichael will navigate a two-day, 300-mile route across the Oxfordshire/Wiltshire countryside.
The MPG marathon will take place over Tuesday 29th and Wednesday 30th September, and will see the young drivers, who only passed their driving tests in the last few weeks, compete against drivers including Paul Clifton, the BBC's transport correspondent for southern England and Shaun Cronin, a former police inspector who was responsible for the roads policing team in Dorset.
The Civic i-DTEC which the pair will be driving will run on the combined cycle of 78.5mpg and CO2 emissions of 94g/km.
Eloise, who will be the main driver during the challenge commented: "Rory and I are very excited to be competing in the MPG Challenge, and greatly appreciate the fantastic opportunity Honda is giving us."
She continued: "It will certainly be a new experience as neither of us have ever competed in such an event before, let alone tried 'economy driving'.
by: Laura Thomson
All News