New Honda Civic Sport Variant Launched
25/05/2016 17:11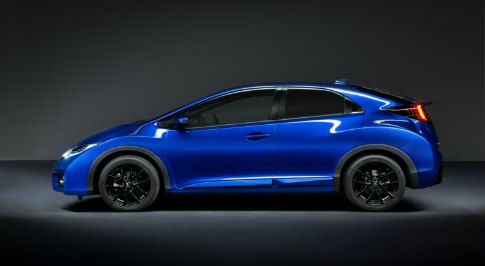 New Honda Civic Sport Variant Launched
Honda have announced the launch of a new addition to the hugely popular Civic range. Hitting showrooms next month, the British-made Civic Sport variant will become the entry level model for the Civic, with a 1.4 litre i-VTEC engine.
The 1.4 litre petrol engine is available with a manual gearbox, and is designed in a sportier and more aggressive style in keeping with other Civic Sport versions. The Sport features a colour-coded spoiler and 17 alloy wheels, and shares several design features with the Civic Type R, including a stylish black ceiling lining the interior.
The engine is capable of generating 98bhp, and 93 lb ft of torque, with fine tuning of the engine meaning that CO2 emissions are down to 81 g/m.
Managing Director at Honda UK, Philip Crossman, commented: "The addition of the 1.4-litre petrol engine version of the Sport strengthens our Civic family line up and makes the more aggressively styled version of our popular family hatchback more accessible. The smaller engine makes the Civic Sport more economical and more efficient and therefore a much more attractive proposition."
All News