'Much-loved' Honda Jazz receives revamp
25/02/2011 11:41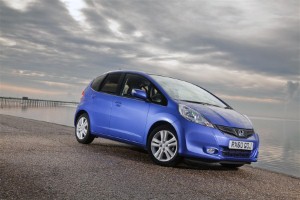 'Much-loved' Honda Jazz receives revamp
The new Honda Jazz is on sale in time for the launch of the '11' registration plates next week.

Showrooms are now sporting the updated version of the popular model, with the inclusion of three-years' free servicing on 1.4-litre petrol and hybrid versions.

Honda UK managing director Dave Hodgetts said the Jazz is "a much-loved car" and the updated range could build on this popularity.

"We have boosted the car's appeal with the addition of the CVT transmission and introduction of leather upholstery, while retaining all the features customers loved about the outgoing model, including magic seats and a huge boot," Mr Hodgetts stated.

He added that customers could make significant savings if they invest in the hybrid version of the Honda Jazz.

In other news, the manufacturer recently unveiled a limited edition version of the Honda Civic, boasting high-spec interior equipment, sporty design features and 17-inch Pro Race wheels.
All News