Honda's 'The Other Side' campaign triumphs at annual Auto Express Award
02/07/2015 16:34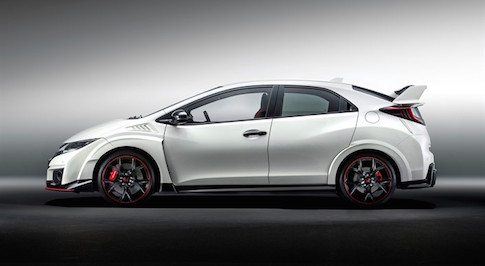 Honda's 'The Other Side' campaign triumphs at annual Auto Express Award
Honda UK has won the Auto Express Award for 'Advertising Campaign of the Year' for 'The Other Side', the online advert which started the buzz for the imminent arrival of the new Civic Type R last October.
The novel online advert was created by the Wieden + Kennedy London Agency and directed by Daniel Wolfe. It highlights the differences in character between the normal Civic and the Type R, plus the transformative effect of hitting the R button on the latter's dash.
Essentially, it tells the story of a man who uses a standard Civic and the racy Type R to lead a thrilling double life. By day, he is a sensible family man ferrying children around, but by night he's a crime-fighting undercover cop screeching around in a high-powered hot hatch.
With the new Civic Type R set to hit showrooms at the end of July, demand has been exceptionally high, with a waiting list developing for the new hot hatch which puts over 300bhp through the front wheels and can do 0-62mph in 5.7seconds.
Steve Fowler, editor-in-chief- at Auto Express, said: "Honda has a rich history of innovative advertising campaigns, so it was no surprise it pulled out all the stops for the public unveiling of the new Civic Type R.
"You can watch both ads back-to-back, but press and hold the 'R' button on your keyboard and you can flick instantly between the two stories as they run in parallel. A brilliant idea, perfectly executed."
Leon Brannan, head of cars at Honda UK, added: "The campaign essentially marked the kick off of our return to form. 2015 is a massive year for Honda and will see our entire range relaunched in the UK. While the Civic Type R is just one product, is highly significant for the powerful halo-impact it will provide for Honda.
"Just as our products are renowned for being innovative, our communications style reflects this. At the time, we were not aware of anyone else creating user content in the same dramatic and interactive way, which gave it a strong appeal and continues to even now, almost a year on."
The new Civic Type R is set to hit showrooms at the end of July.
by: Sophie Williamson-Stothert
All News