Honda's Civic Type R boasts the power and performance to match its looks
29/09/2015 16:17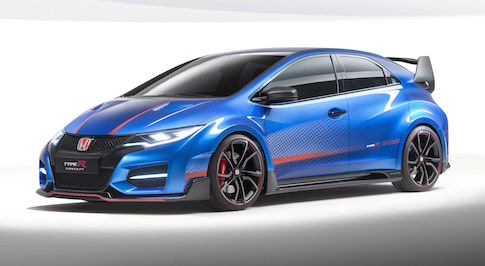 Honda's Civic Type R boasts the power and performance to match its looks
After 5 years of waiting, the Honda Civic Type R returned earlier this year, boasting 306bhp and 400Nm of torque.
But how would it drive, was the question at the foremost of every hot hatch enthusiast's mind.
Honda claim that the latest version of the Civic Type R delivers one of the most immersive and rewarding driving experiences in any sector and it's hard to disagree.
The front wheel drive hot hatch accelerates from 0 60mph in just 5.6 seconds and can ultimately reach 167mph, performance which is unmatched in the segment. The car is well engineered to deal with this performance and so boasts a slick gearbox and well weighted steering.
Switch the car into +R mode and the driving experience becomes further intensified and refined. This comes in the form of a heightened engine response, with torque mapping changed to a more aggressive, performance-focused setting.
The mode, which is designed for use on the racetrack, also sees the car's light up dashboard become even more vivid, so the driver can clearly see just how well the Civic Type R performs.
by: Laura Thomson
All News