Honda's CBR650F primed for 2015 European Junior Cup
10/04/2015 17:20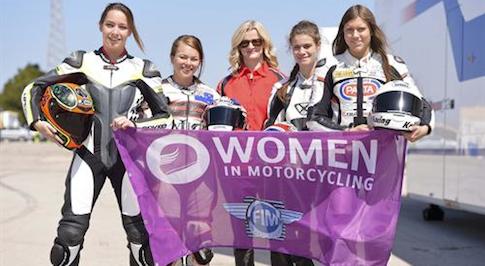 Honda's CBR650F primed for 2015 European Junior Cup
The 2015 European's Junior Cup kicks off this weekend with the opening round at Motorland Aragon in Spain.
The Honda's CBR650F will feature as the new weapon of choice for the racing stars of tomorrow.
For the past two seasons, the Pata-sponsored European Junior Cup has featured Honda's CBR500R machine, but the increasingly popular series that supports European rounds of the World Superbike championship has opted for the larger and more powerful CBR650F for the 2015 season.
Many of the championship's competitors took part in a two-day training camp at Calafat in Spain earlier this week, receiving expert guidance and tuition from Pata Honda World Supersport rider, Kyle Smith, and female racer and former Isle of Man TT competitor Maria Costello.
With 30 permanent entries for this season's championship, including at least four female competitors vying for glory in the inaugural FIM Europe Women's European Championship, the eight rounds are sure to maintain the European Junior Cup's reputation for thrilling racing and ultra-tight finishes.
Gerry Bryce, European Junior Cup Series Director, said: "We've had really positive feedback from everyone and the bike is pretty much as we expected it to be. It's the perfect entry-level race bike.
"We're looking forward to some really strong racing this season with a full grid of riders from 16 nations. We've also had a great response in the augural FIM European Women's European Championship."
by: Sophie Williamson-Stothert
All News