Honda tops 'UK's most reliable manufacturer' poll
10/11/2010 17:35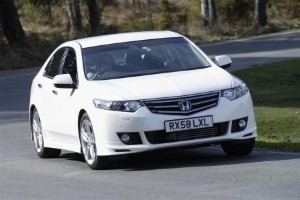 Honda tops 'UK's most reliable manufacturer' poll
Honda is the manufacturer taking home the top honours in a recent poll, claiming the title of Britain's most reliable car maker by the FN50 survey, underlining the company's reputation.

It beat all its major rivals to the top spot in the annual survey published by Fleet News, a major industry publication. The report itself looked into 1.5 million vehicles owned or managed by 50 of the country's largest contract hire companies.

The Honda Accord and Honda Civic also placed in the top ten most reliable cars, coming in second and ninth place respectively. This led Graham Avent, the manager of corporate operations at the manufacturer, to congratulate the work of his engineers and the organisation at large.

He said: "Winning the FN50 most reliable manufacturer accolade is a huge boost for Honda in the corporate market. What makes it so important is the survey size - it's great to know that out of over one million drivers, the Honda brand comes out on top."

Meanwhile, Ford's vans were also praised for their reliability in the FN50 survey, coming top of the commercial vehicles table.
All News