Honda to unveil new NSX
12/12/2011 17:40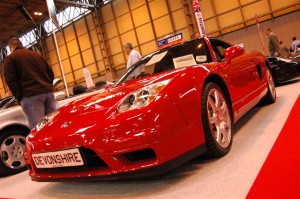 Honda to unveil new NSX
Japanese carmaker Honda is set to unveil an updated version of one of its most sought-after models.

Indeed, the firm has revealed that the forthcoming North American Motor Show Detroit will be used as a platform to launch the new NSX.

Badged as an Acura for the American market, the super car will be one of a number of new models displayed at the industry event.

A new Accord Coupe, an all-new compact sports model and a redesigned RDX crossover will also be unveiled to the American market.

UK drivers will be hoping that news of a European release of the new NSX emerges in the coming weeks.

"The NSX Concept represents the styling direction for the next generation of Acura super sports cars, while the Acura ILX Concept is a styling study of an all-new luxury compact sedan scheduled for launch in spring 2012," a spokesman for the firm commented.

Should Honda give the styling a global roll out, UK drivers can expect a sports-heavy look for new models including future version of the Civic and Accord cars.
All News