Honda to Showcase New Civic Hatchback at Paris Motor Show
22/09/2016 16:08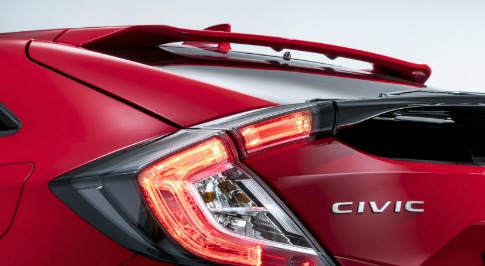 Honda to Showcase New Civic Hatchback at Paris Motor Show
The 2016 Paris Motor Show is set to see the unveiling of the new Honda Civic hatchback, the manufacturer has announced.
On its debut, the Honda Civic will be showing off the exteriors and interiors that will be heading to mass production. With the Civic well known to be Honda's highest selling car, expectations are high for the big reveal. Consequently, Honda has employed extensive research for the tenth edition of its much-loved Civic, and has undertaken an extensive development programme to make the new Honda Civic the best version ever.
The new Honda Civic will be available for European markets from early 2017. The Honda Jazz Spotlight Edition will also be showcased at the Paris Motor Show, as an evolution of the Jazz Keenlight concept which showcased in Geneva earlier in 2016.
The managing director at Honda UK, Philip Crossman, commented:
"The unveil of the 10th generation Civic at this year's Paris Motor Show continues the journey we started last year with the complete overhaul of our entire range. Couple that with the fact the introduction of the new Civic heralds a new era for the plant in Swindon, as it will become the global manufacturing hub for the British-built Civic hatchback, and we are in a fantastic position going forward."
If you'd like more information about the all new Honda Civic, take a look at our Honda Civic Handbook here:
https://www.vertuhonda.com/honda-civic-handbook/
All News