Honda to showcase 2015 model range at Goodwood
15/06/2015 17:04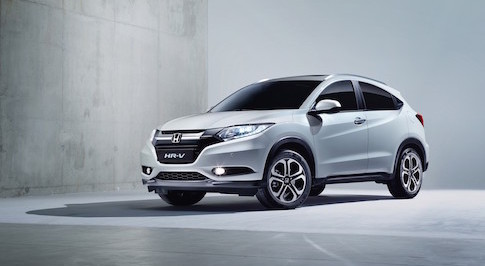 Honda to showcase 2015 model range at Goodwood
The Goodwood Festival of Speed is set to be the first time a UK audience sets eyes on the 2015 Honda line up in full. With an entirely new range set to be unveiled this year, Honda will have one of the youngest product line ups come September when the HR-V hits retailer forecourts.
On display will be the new Civic and CR-V, which arrived in dealerships in March, and the long-awaited Civic Type R, which will be hit showroom in July. The new Jazz and HR-V are also set to make an appearance, before they go on sale in August, while Honda's supercar, the NSX, will also be on show and is expected to be arriving in the UK at the end of the year.
As well as the static display of the full 2015 range for the first time, those coming to the Moving Motor Show on Thursday 25th June have the chance to get behind the wheel of the new Civic and CR-V, piloting the cars around the famous hill climb circuit.
Honda is also running a competition to get behind the wheel of the long-awaited Civic Type R at Goodwood. Recently launched to the media, the new Civic Type R puts in excess of 300bhp through the front wheels and is the fastest and most powerful hot hatch in its sector.
Philip Crossman, managing director at Honda UK, said: "We are incredibly excited to have the new full product line up for 2015 at the Goodwood Festival of Speed. This is the moment Honda UK has been waiting for the last five years we are back. And we are back with a bang."
The Goodwood Festival of Speed runs from Thursday 25 to Sunday 28 June, with the Moving Motor Show taking place on the first day of the festival.
by: Sophie Williamson-Stothert
All News