Honda takes two prizes at the Auto Trader Bike Awards
10/12/2014 13:08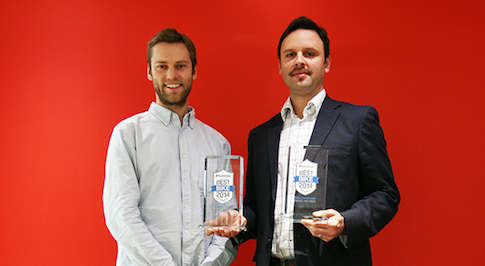 Honda takes two prizes at the Auto Trader Bike Awards
Honda is celebrating success after two of its models received accolades in the 2014 Auto Trader Bike Awards.
The winners were the CBR500R and the NC750X. The fully faired twin-cylinder CBR500R, which is aimed at riders looking to move up from a 125cc machine or those holding an A2 licence, was named as the best bike in the A2 category, while the adventure-styled NC750X all-rounder was awarded Best Commuter.
Jon Quirk, Editor-in-Chief of Auto Trader Bikes explained: "When we were discussing (the A2) category, there really was only one manufacturer in contention. Honda has three excellent bikes in this field the CB500F, the CB500X and the CBR500R, but we found that the fully-faired, sports-orientated CBR500R was our best all-rounder."
Auto Trader praised the CBR500R for being "the complete package affordable, really versatile, an effortless entry-level bike, a great commuter and you can still have fun with it at the weekend."
The NC750X was named outright winner in the Best Commuter category for its practicality, ease of use and economy.
Quirk said: "The refinement of a big bike, the practicality of a tourer and the economy and ease of use of a twist-and-go maxi scooter, thanks in part to that brilliant dual-clutch gearbox."
Nick Campolucci, Head of Motorcycles at Honda UK, said: "We're really pleased to receive two Auto Trader Awards and for both models to receive such high praise for their key features. This is the third award that the CBR500R has received this year, as it was also named the 'Best Sub-500cc Motorcycle' by Motorcycle News and the 'Best A2 Bike' by Visordown."
by: Becca Chaplin
All News