Honda showcases electric model
18/11/2010 11:46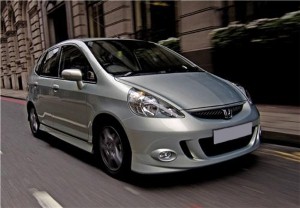 Honda showcases electric model
Honda has unveiled a new electric vehicle at the LA Auto Show.

The Fit (Jazz) EV Concept gives motorists a hint as to what the Fit EV all-electric model will look like when it reaches showrooms in 2012.

Designed to serve commuters and families alike, the model features a five-seat layout and will be powered by a lithium-ion battery and coaxial electric motor.

It will have an estimated 100 miles driving range and three driving modes: economy, normal and sport.

Honda notes that drivers will be able to charge the Fit EV via a standard 120V outlet in 12 hours, or less than six hours via a 240V outlet.

President and chief executive Takanobu Ito said: "An electric vehicle must offer great utility and be fun to drive. Fit EV's urban commuting capability will be a perfect addition to the full-function mobility of the plug-in hybrid and FCX Clarity fuel cell electric vehicle."

The company was recently named the greenest automaker in the US for the fifth year running by the Union of Concerned Scientists.
All News