Honda Reveals New High Tech Breathalyser
30/03/2016 16:42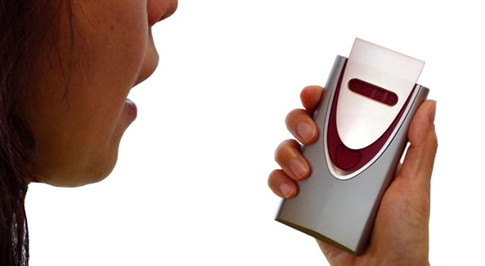 Honda Reveals New High Tech Breathalyser
Honda have paired up with Hitachi to create a prototype for the breathalyser of the future.
The breathalyser is designed to increase safety motoring safety right across the board, and will integrate into smart keys and provide users with a result within 3 seconds. A spokesperson from the Japanese car manufacturer said the technology is a leap in "Honda's vision towards a collision-free society and a solution to drink-driving".
Similar devices do exist at present, however these require the driver to be already sitting in the car's driver seat. Honda and Hitachi's gadget will allow drivers to test their blood-alcohol level anywhere. Further, Honda have also confirmed that the alcohol level in a user's blood will show on car display panel upon entering the car. The display screens will light up with the relevant information when coming into close contact with the smart key, in other words, as soon as the driver enters the car. If the would-be driver is over the limit, the system can cause the ignition to lock, preventing inebriated car owners from attempting to drive.
The announcement of this new tech is the latest development in Honda's efforts to reduce drink-driving. Last year, the manufacturer partnered with AlcoSense to distribute free breathalysers in dealerships across the country.
All News