Honda ranked number one in customer satisfaction for vehicle servicing
17/08/2015 08:28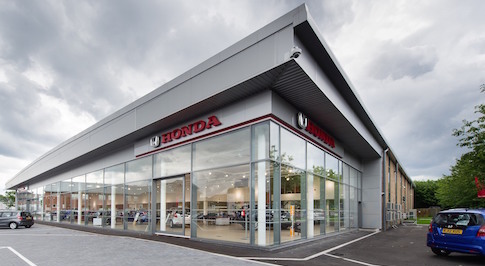 Honda ranked number one in customer satisfaction for vehicle servicing
Honda has been ranked first in UK customer satisfaction for vehicle servicing.
The JD Power 2015 UK Customer Service Index Study is a comprehensive analysis of vehicle service experience and is independently conducted at franchised dealers' service departments in 16 countries worldwide.
The study looks at levels of customer satisfaction in five key areas: service quality, service initiation, service advisors, vehicle pick-up, and service facility. Satisfaction is calculated on a 1,000-point scale.
The results found that Honda ranks highest among volume brands in satisfaction with a score of 768.
Previously run in conjunction with What Car? the annual study is now run solely by JD Power. Founded in 1968, JD Power is a marketing information services firm, which conducts surveys of customer satisfaction, product quality and buyer behaviour for industries ranging from cars to marketing and advertising firms.
Philip Crossman, managing director at Honda UK, said: "It is testament to our outstanding dealer network that we have topped the list of volume brands when it comes to customer satisfaction.
"One of the fundamental beliefs at Honda is developing a relationship with the customer based on mutual trust and this accolade from JD Power just goes to show how evident that is within our dealer network."
Dr Axel Sprenger, senior director of European automotive operations at JD Power, added: "Any brand and any dealership can provide a consistently positive customer experience if they make it a priority. When they do, they will likely see an increase in revenue and will be able to build customer loyalty."
by: Sophie Williamson-Stothert
All News