Honda prepares to unveil the 'absolute MotoGP machine for the street'
11/06/2015 09:58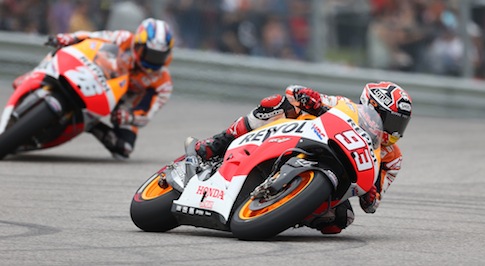 Honda prepares to unveil the 'absolute MotoGP machine for the street'
Honda has hinted to the world about its newest motorbike, dubbed the 'absolute MotoGP machine for the street'.
At 10am GMT on Thursday June 11, 2015, an exclusive Honda motorcycle is being unveiled to the world via a live stream from the Moto GP round at the Barcelona-Catalunya circuit in Spain.
Those wanting to catch the action first can watch it first by clicking here.
The expectation is it will be the highly anticipated Honda RC213V-S, an attempt at creating a road-legal version of a MotoGP bike, like the one Dani Pedrosa and Marc Marquez currently ride.
by: Becca Chaplin
All News