Honda Jazz Hybrid backed by new film
25/03/2011 11:34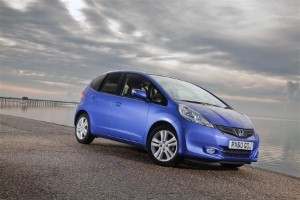 Honda Jazz Hybrid backed by new film
A launch film has been released to promote the all-new Honda Jazz Hybrid.

Depicting a day in the life of a Barcelona resident as she travels across the city, the advert adopts a "handheld, fluid style" that aims to match the versatility of the car itself.

The project was directed by Ben Hume-Paton at Gaucho Productions, who also oversaw the CR-Z and the 2008 Jazz video campaigns, as well as producing the Hybrids Explained film, which discusses hybrid technologies in layman's terms.

Alistair Weaver, managing director of Gaucho, commented: "The Jazz Hybrid is a very sociable car and we wanted to have some fun with it in an urban environment. We're confident our enthusiasm is reflected in the final cut."

The Honda Jazz Hybrid is currently selling with the new '11' registration plates and three years' free servicing from the manufacturer.

December last year saw Honda release its improved Insight Hybrid, available with a number of options and trim levels.
All News