Honda Jazz crowned 'most reliable car of the year' by Carbuyer
11/03/2015 09:03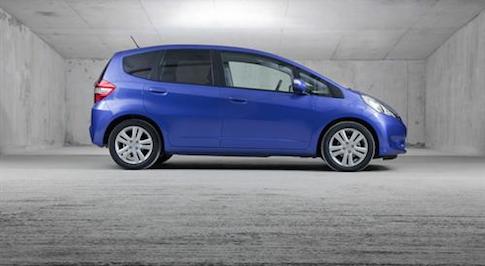 Honda Jazz crowned 'most reliable car of the year' by Carbuyer
Honda's family hatchback - the Jazz - has been crowned the "most reliable car of the year" at the annual Carbuyer awards.
The 2015 Carbuyer awards focus on what car buyers actually search for on the popular website when researching a car purchase, including reliability, efficiency and value for money.
Now in their fourth year, the Carbuyer awards are decided upon car reviews and feedback from thousands of car owners, making the awards a true representation of UK driver sentiment.
Since its launch in 2002, Honda has sold almost 310,000 units of the Jazz and this summer will see the arrival of the next-generation model in the UK.
The Japanese carmaker promises to continue the hatchback's proven reputation for reliability, value for money and style.
Stuart Milne, editor of Carbuyer, said: "The Honda Jazz really does live up to its reputation for being built to last; meaning unscheduled visits to the garage should be few and far between."
Philip Crossman, managing director of Honda UK, added: "We pride ourselves on the reliability of all our cars and work hard to deliver an outstanding Honda experience from the purchasing stage right to the end of the car's life.
"It is important to us that we keep to the promise we make of excellence and demonstrate our commitments to build reliable cars and always exceed the expectations of our customers."
by: Sophie Williamson-Stothert
All News