Honda HR-V shortlisted for What Car? Reader Award
06/11/2014 15:12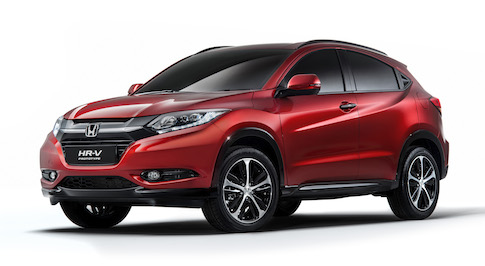 Honda HR-V shortlisted for What Car? Reader Award
Honda's new small SUV the HR-V has been shortlisted for the 2015 What Car? Reader Award.
Compiled by the experts at What Car? and voted for by readers, the shortlist features the most eagerly anticipated new models coming to the UK market in the next twelve months.
Arriving in the UK and across Europe next summer, the HR-V is Honda's new entry into the fast-growing small SUV segment. The prototype of the new built-for-Europe model, which was unveiled at the Paris Motor Show, echoes that of a coupé, with sharp, dynamic lines that link the sleek upper body with the stable and planted lower body.
This is achieved without compromising the interior practicality of the HR-V. It features a central fuel tank to create one of the most spacious and adaptable small SUV cabins, while Honda's Magic Seats make the space more versatile.
The Reader Award is part of the 38th annual What Car? Car of the Year Awards. A valuable indication of sentiment towards cars being brought to market in the next year, last year more than 10,000 readers cast their vote.
Jim Holder, Editor of What Car? said: "Once again, next year will see Britain's motoring public spoiled for choice when it comes to new and exciting cars hitting the market. The Reader Award has a special prestige for manufacturers purely because their paying public votes it for. To get this particular prize is a very good indication that the car you're toiling over is getting the right reaction from consumers."
Leon Brannan, head of car at Honda UK added: "The HR-V is a very welcome addition to our line-up, in what is a very popular and fast growing market segment. While being shortlisted for any award is fantastic, I'm particularly pleased with this one as it's voted for by the general public and based on the opinions of the trusted experts at What Car?."
Voting is open until 00.01 on Monday 1st December 2014, Reader Award winner announced at the What Car? awards ceremony on Wednesday 7th January 2015. To view the shortlist and to vote please visit: www.wcreaderaward.com.
by: Becca Chaplin
All News