Honda gears up for CarFest
11/08/2016 10:53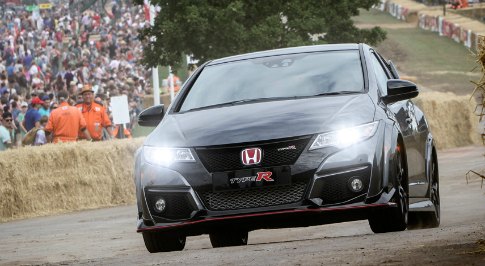 Honda gears up for CarFest
Honda UK is sponsoring CarFest events in both the north and south of the country. CarFest North went off without a hitch last week, with thousands of motoring fans turning out for the weekend.
CarFest South is set to take place over the August bank holiday at the home of ex-Formula One World Champion Jody Scheckter, in Hampshire. Honda's stand at the festival will be showcasing several upcoming cars, including the illustrious NSX. The festival is to raise funds for Children in Need. Helen Turner, Honda (UK) Events Manager, commented:
"We're delighted to be increasing our support for such a great charity. It's a family event and we're very much a family focused business. We love seeing visitors to CarFest having fun and taking part in our product experiences and, of course, sporting this year's must-have fashion accessory, the coveted Honda sunglasses."
This year's events mark the eighth to date, raising a grand total of £6 million for Children in Need, and this number is expected to rise with the next CarFest at the end of this month.
All News