Honda FCZ Concept unveiled in Detroit
15/01/2015 09:30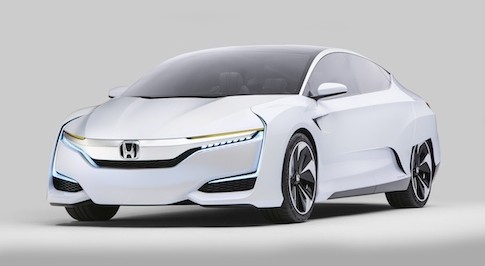 Honda FCZ Concept unveiled in Detroit
Honda has revealed its latest fuel-cell vehicle at the Detroit Motor Show, reaffirming the carmaker's leadership in the development of fuel-cell technology.
The futuristic FCV Concept showcases the exterior and interior styling evolution of Honda's next zero emissions fuel-cell vehicle and is due to be launched in Japan in March 2016, followed by the U.S. and Europe.
The new model will feature a spacious cabin with seating for five passengers, a driving range estimated to be in excess of 300 miles, and an anticipated refuelling time of approximately three minutes at a pressure of 70 MPa. Its fuel cell stack is also 33 percent smaller with a 60 percent increase in power density compared to that in its predecessor the FCX Clarity.
The original FCX became the first EPA- and CARB-certified fuel-cell vehicle in 2002, going on to become the world's first production fuel-cell vehicle when it was introduced to the U.S. and Japan. In 2008, Honda became the first manufacturer to build and produce a dedicated fuel-cell vehicle and the first to create a fuel-cell vehicle dealer network.
As the next progression in Honda's dynamic FCV styling, the Honda FCV Concept features a wide aerodynamic body and delivers greater passenger space than the four-seater FCX Clarity.
by: Sophie Williamson-Stothert
All News