Honda CR-Z named as one of the safest vehicles
27/01/2011 14:57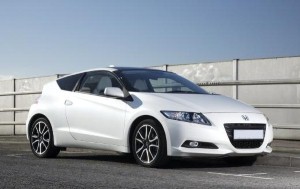 Honda CR-Z named as one of the safest vehicles
The Honda CR-Z has been given a five-star rating in the Euro NCAP crash test.

It was one of 29 vehicles to receive the accolade, although the number of machines reaching this landmark has reduced by 25 per cent due to tougher testing standards.

The Honda was the top achiever in the supermini category, and means that it accomplished a high combined score based on four individual areas of the assessment.

Dr Michiel van Ratingen, secretary general of Euro NCAP, said: "Every year, car manufacturers constantly work to innovate and make their cars better and safer for the driver, whatever the size of the vehicle. The presence in these categories of high performing five-star cars demonstrates car manufacturers' commitment to safety for all sizes of vehicles."

For an adult occupant of the Honda CR-Z, the testers noted that the passenger compartment remained stable during front impact, while in a crash from the side, protection to all body regions was good.
All News