Honda confirms presence at Moving Motor Show
22/06/2010 14:43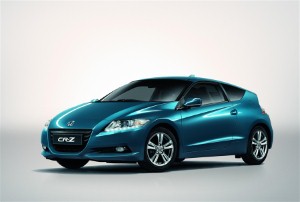 Honda confirms presence at Moving Motor Show
Honda has confirmed that it is to take part in the Moving Motor Show, giving fans of the marque the opportunity to test drive two of the company's latest models.

A 3.5-mile test track is set to be used for the show, giving drivers the chance to get behind the wheel of the new CR-Z sport hybrid car, or a Civic Type R Mugen.

The route that drivers can take includes the famous Goodwood Hill Climb, which forms part of the race track used for the Goodwood Festival of Speed, so drivers at the Moving Motor Show could have the chance to take the same roads as some of motorsport's greats.

The Festival of Speed is set to run from July 2nd to 4th this year, and Honda has confirmed that it will have a presence at the event. Attendees can expect to get the chance to meet some of Honda's racing stars, although there's likely to be less of a focus on everyday vehicles.

A number of other manufacturers are set to attend the Moving Motor Show, which organisers say will cover all sectors of the new car market.
All News