Honda completes 2015 two-wheel model line-up
17/02/2015 14:11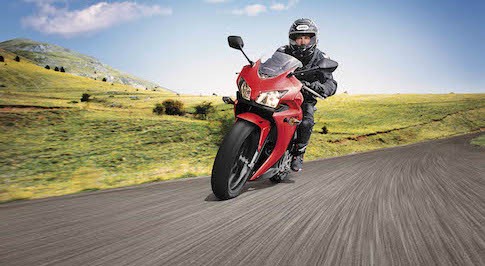 Honda completes 2015 two-wheel model line-up
Honda has announced the completion of its 2015 line-up with new colours for five models across the range.
The CBR500R will now be available in a new Millennium Red for the sports middleweight twin, which has been a key model in Honda's line-up since its introduction in 2013. The CBR500R combines practicality and a CBR1000RR Fireblade-inspired design with low running costs.
The A2 license-friendly bike's characteristics have made it a popular proposition for both riders looking for their first full-size sports bike and for experienced riders looking for a great value alternative to larger machines.
Next up is the MSX125, which features a new Marigold Yellow for the popular heir to Honda's original Monkey bike of 1963. The MSX125's unique style, which includes 12 inch wheels, a four-speed gearbox and high quality full-sized motorcycle parts, has seen it in the top 10 best selling 125s in Europe in 2012 and 2013.
Last but not least is the SH Mode 125. The 125 will be available in a choice of new Pearl Celadon Green and Candy Rosy Red for the youngest member of Honda's million-selling SH family. The SH Mode 125 is all about style and fun, with a low riding height, tiny weight figures, a flat floor, a 16-inch front wheel and storage for a full-face helmet. It also comes with CBS braking and is powered by a 50km/litre 125cc four-stroke engine.
by: Sophie Williamson-Stothert
All News