Honda Civic Type R has storming weekend at Craigantlet Hill
25/05/2016 17:09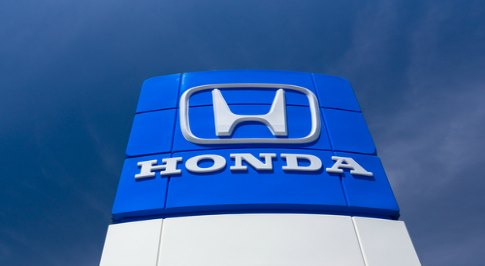 Honda Civic Type R has storming weekend at Craigantlet Hill
Over the May bank holiday, the iconic Honda Civic Type R has made history at the Craigantlet Hill Climb.
The Civic's most high performance model has set a new class record at the track, and has become the first standard production car to score points in the Avon Tyres/TTC Group MSA British Hill Climb Championship, which has a 69 year history.
Behind the wheel of the record-setting Type R was Scottish journalist David Finlay, who took the car to victory and managed to smash the previous class record by a whole second. The Honda Civic Type R took five points in the event, and finished in ninth place ultimately, having completed the track in a mere 54.69 seconds.
To the Type R's loyal fans, the achievement will come as no surprise. The 'race car for the road' is powered by the most powerful Type R motor ever constructed, a direct-injected turbocharged 2.0 litre VTEC TURBO petrol engine capable of a peak power of 310PS at 6,500rpm and a peak torque of 400Nm at 2,500 rpm, which is higher than any Type R previously produced.
Head of Cars at Honda UK, Phil Webb, commented: "The current Civic Type R is on its way to becoming one of the most successful race cars we have ever had. Having taken Gordon Shedden to victory in the British Touring Cars last year, it has now created history at the Craigantlet Hill Climb this weekend."
Currently in stock at Vertu Honda we have the 2016 Honda Civic Type-R 2.0T i-VTEC (310ps) Type-R 5dr manual (CAP Code).
£3,500 deposit (including VAT) followed by 47 monthly rentals of £389.00 (including VAT) per month. This is based on 10,000 miles per year, Milano Red solid paint, non-maintained and includes your £150 commission.
All News