Honda Civic Type R Claims Honest John 'Most Popular' Award
15/06/2016 11:30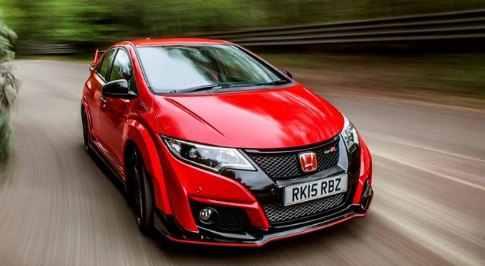 Honda Civic Type R Claims Honest John 'Most Popular' Award
The iconic Civic Type R, the gleaming jewel of the Honda line up, has been named the most popular performance car at the Honest John Awards.
The awards are chosen by the Honest John team through analysing which cars their readers most often search on their site. The car reviews which garner the most interest among readers also factor into the result.
The Civic Type R features a turbocharged 2.0L VTEC TURBO petrol engine, which generates the power of 30 horses beneath the bonnet. Both the horsepower and the torque are higher than any Civic Type R previously.
The editor of honestjohn.co.uk, Dan Harrison, said:
"One of the most highly anticipated cars of recent years among performance car enthusiasts, we rate the new Honda Civic Type R as one of the most engaging, enjoyable and exciting cars on sale. And honestjohn.co.uk users clearly agree with the Civic Type R proving popular enough to win Most Popular Performance Car for 2016. If you want a thrilling hot hatch, look no further."
The Honda Civic Type R starts at £29,995 at Vertu Honda, or £389 per month with a £3,500 deposit.
All News