Honda announce its latest concept offerings at the upcoming Tokyo Motor Show
01/10/2015 15:12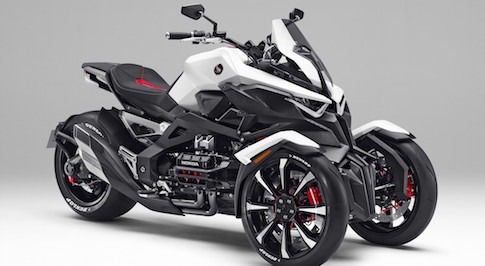 Honda announce its latest concept offerings at the upcoming Tokyo Motor Show
Honda has revealed a number of concepts which will be on display on its stand at the upcoming 44th Tokyo Motor Show.
The booth will feature the brand's slogan of 'The Power of Dreams' as its inspiration, and will showcase a broad range of innovative items including everyday mobility products as well as a line-up of top racing machines that pursue excellence in driving and riding performance.
The show will be the first chance for vehicle enthusiasts to experience Honda's all-new Fuel cell vehicle, the FCV.
The world's first fuel cell powered saloon features a fuel cell powertrain in the space usually occupied by the engine and transmission. It will boast a cruising range of 700km and a full-sized cabin that can comfortably seat 5 adults.
From the motorcycle side of the brand, Honda has produced three vastly different concepts.
The lightweight Super Sports concept features the presence and performance of a supersports bike, coupled with a lightweight, small capacity engine, expected to displace around 250cc.
A futuristic three-wheeler named the NEOWING boasts a hybrid system and offers the cornering feel and sporty ride of a large-sized motorcycle while realising excellent stability at low speeds.
And finally, Honda has harked back to its route with an electric scooter that resembles the two tone cub that was popular in the late 20th century. Named the EV-cub concept, it features a removable, rechargeable battery for ease of use.
Managing Director at Honda UK, Philip Crossman commented: "The Tokyo Motor Show is the Honda brand's home turf and we can expect to see some fantastic products on the biggest stand in the show. Honda is unique in that we manufacture everything from a 25cc leaf blower to a $4.5m business jet and it is this depth and breadth of our offering that makes us stand out."
by: Laura Thomson
All News