Exclusive Engine Supply Deal Renewed Between Honda and Ariel
17/03/2016 16:05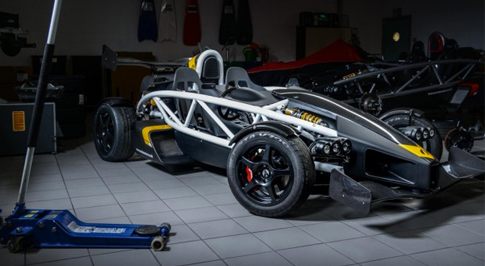 Exclusive Engine Supply Deal Renewed Between Honda and Ariel
For the last 16 years, Ariel's lightweight race cars have roared off the production line fitted with Honda engines, and as the 1500th Ariel has hit the road, the two manufacturers have renewed their partnership.
One of the most recognisable cars in the Ariel repertoire is the Atom, powered by a supercharged Civic Type R engine, which offers a monstrous 350bhp and a top speed of over 155mph. The Ariel Nomad is powered by the Civic 2.4 engine.
The announcement was made as the 1500th Ariel was produced at Ariel's small Somerset factory, where an eight strong team of engineers spend up to 200 hours building each vehicle by hand, through every aspect of production.
Simon Saunders, founder of Ariel, commented:
"Our customers are hugely passionate about driving so the engine is everything. When we tell new customers that it's a Honda they simply nod and move on to the next question. They just know that it works. Switching to Honda engines is one of the best decisions that we've ever made. It's a brand that can't be matched for performance and bulletproof reliability and we're delighted that this success is set to continue well into the future."
All News