British Holidaymakers: Spend the Most, Do the Least
26/07/2016 11:45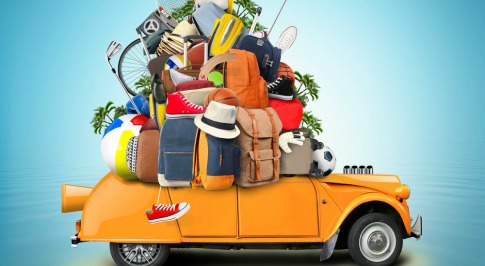 British Holidaymakers: Spend the Most, Do the Least
Honda's crossover SUV, the HR-V, is the perfect car for a family getaway. That's why, to mark the car's first anniversary in showrooms, Honda have carried out a survey into the holiday habits of the British public. The study was conducted on 1,000 parents each from France. Germany, Italy, Spain, and the UK, and found some interesting revelations about Brits abroad (and some things that you may have been able to guess!).
We spend the most money…
The UK tops the survey with the average family spending £3000 on a big family holiday, with Germany second in the runnings. It seems we're not too frugal with our spending money, either, with alcohol drinking drumming up an average bill of £78.17 per head, Europe's second highest.
….But we do the least
So, aside from enjoying the view from the poolside bar, what do Brits do on holiday? Honda's survey found 49% pack sports gear, just 32% take day trips out, and a high 34% take no reading material. What on earth do we do? Of the surveyed families, just over a third voted the pool as priority number one. Beyond that, children's entertainment was important, with 42% holding this as one of their top concerns. It seems that we don't like anything to bother us at all on holiday; further proved by only 18% of those asked saying WiFi was a priority.
Trouble in paradise?
It seems another favourite pass-time of British holidaymakers is having a good old family row, with Britain the most likely country in Europe to argue about getting lost, with 33% citing this. We're not too fresh at unpacking, either, with the average UK holidaymaker taking 3.6 days to fully unpack after returning home.
You can check out the rest of Honda's research here!
Honda's survey celebrates the first birthday of the HR-V crossover SUV, an ideal family car and perfect for a getaway with the ones you love. The HR-V features class-leading luggage capacity, balance with the drive, agility and performance of a smaller car. The HR-V's 'Magic Seats' mean you can choose from multiple layouts to ensure maximum space for all manner of luggage and holiday essentials! If you'd like to look further into the HR-V, you can read more here.
Happy holidaying!
All News