All-new Honda HR-V is part of the 'next generation of subcompact SUVs'
07/07/2015 15:48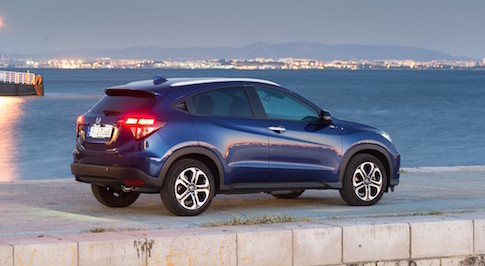 All-new Honda HR-V is part of the 'next generation of subcompact SUVs'
Honda has revealed the all-new 2015 HR-V, which it has described as the newest generation of subcompact SUVs.
The HR-V which is set to hit UK showrooms towards the latter half of summer and combines the characterful looks of a coupé, the tough stance of an SUV and the space and versatility of an MPV into one dynamic, fuel-efficient package.
Buyers will have the choice of two different engines to power their HR-V; a 120PS 1.6litre i-DTEC diesel with a six-speed manual gearbox or 130PS 1.5litre i-VTEC petrol which can host either a six-speed manual or a CVT. Both engines are part of Honda's Earth Dreams Technology series.
The interior of the HR-V has been designed economically and with versatility in mind. The latter is ensured by Hondas innovative Magic Seat system, which allows the seats to folded either up or down in a number of different configurations.
Honda's designers have managed to combine the expansive available space with the sporty, enclosed cockpit, which features sophisticated design in high quality soft touch materials. They believe their 4.3-metre long HR-V will appeal to design conscious young singles and pre-family couples.
The new HR-V is part of the next-generation of all-new vehicles from Honda, demonstrating the brand's technologically innovative and pioneering approach to making life better for its customers.
The new HR-V will be available in three equipment grades and in number of different colour options, which include four metallic, three pearlescent and one solid shade. The newly introduced Ruse Black and Morpho Blue are available exclusively for the new HR-V.
by: Vertu Editorial
All News