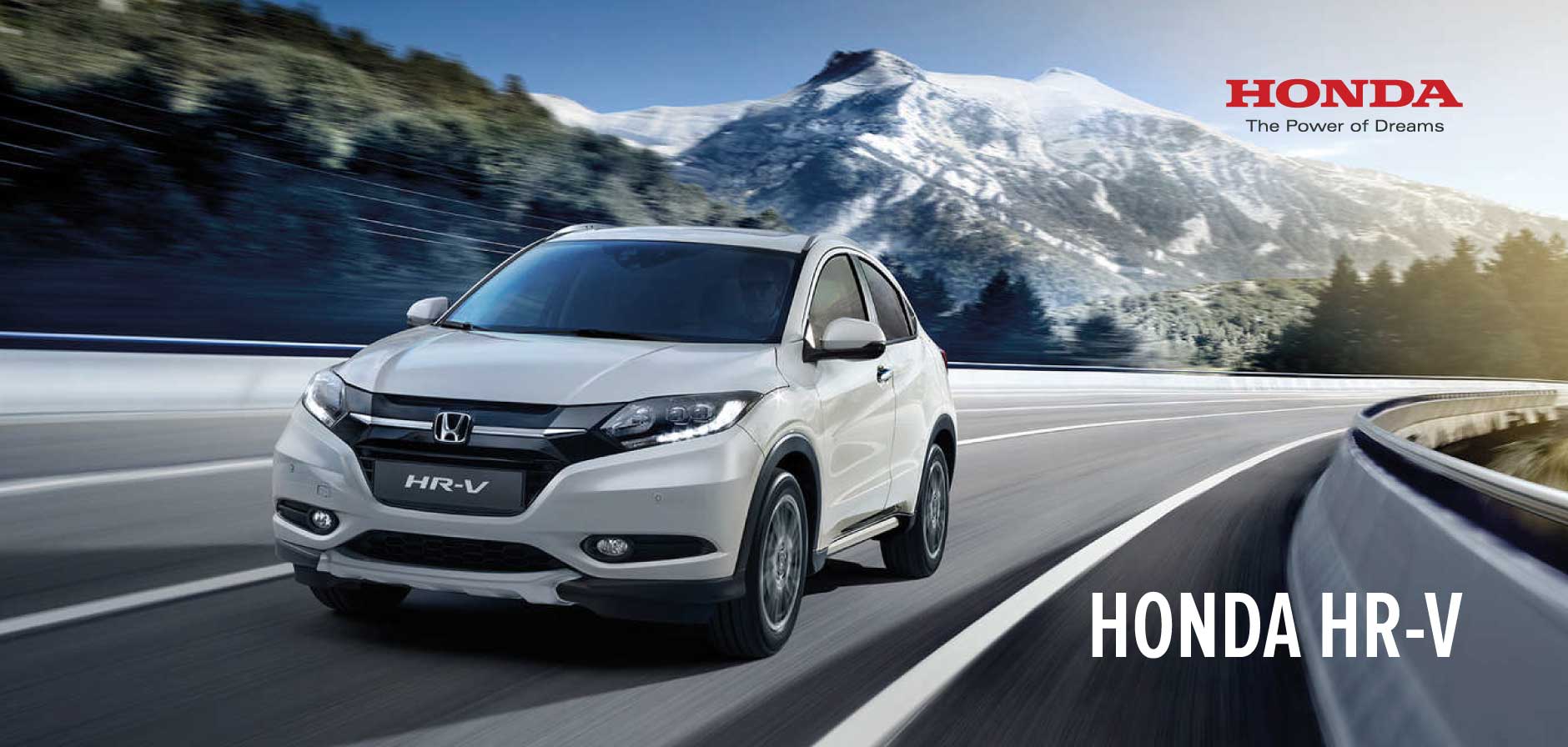 Everything Perfectly in its Place
Smooth curves, perfect lines. We dreamed big when building the new HR-V. It's home to cleverly designed space – all wrapped in a sleek and stylish exterior. The interior is coupled with quality details like chrome door handles, and with selected grades, a leather steering wheel and gear stick. Choose between fabric and half-leather seats for the feel you're after. The HR-V has clever and compact styling with plenty of room to spare.
Take a closer look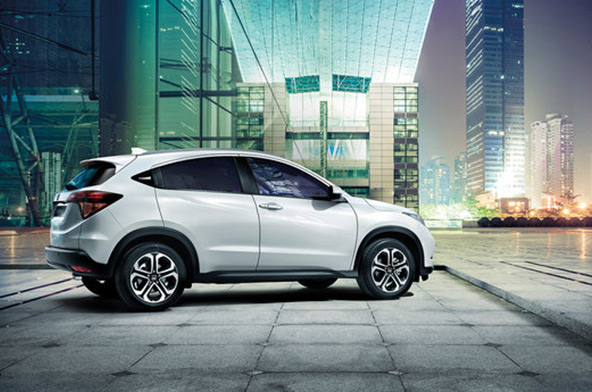 Styled to stun
The HR-V is a coupé-styled SUV with all the smart looks of its bigger brother. Looking rugged on the road with distinctive bumpers and a bold front grille, it still cuts a sporty shape with flowing curves and hidden rear door handles that add coupé-like styling.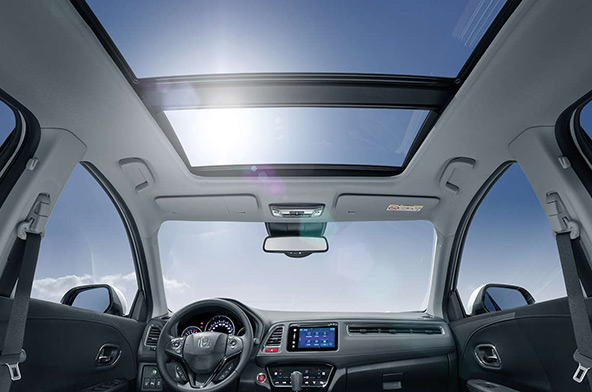 Useful design
The HR-V doesn't just look great. All its refinements have a purpose, too. Even its chiselled lines have been engineered to make the car more aerodynamic – ensuring the drive is both easy to handle and fuel efficient.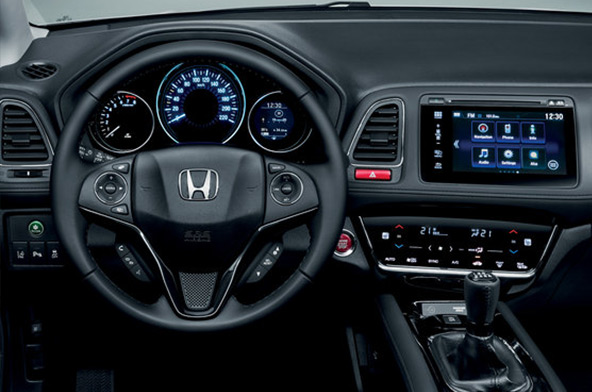 Total control
When you need to keep your eyes on the road, it's great to have everything to hand. We've intuitively designed the HR-V's cockpit so that every feature is where you need it – from the elegant dashboard with Honda CONNECT touchscreen, to the multi-function steering wheel.

Fuel Economy And Performance
The Honda HR-V combines agile handling and strong performance with low fuel consumption and low emissions.
WATCH THE FILM
Manoeuvre With Ease
See how the HR-V can assist you with the brake hold system and how – by using parking sensors – it can detect harmful obstacles while reversing.
WATCH THE FILM
Interior Comfort And Practicality
Take a look at how the Honda HR-V combines comfort, spacious interior, magic seats and the practicality of a large boot to make it a compact SUV that's ready for anything.
WATCH THE FILM
Advanced Safety Systems
Honda SENSING incorporates the Honda HR-V's advanced safety features; instilling more confidence and peace of mind by helping you sense the dangers you might miss.
WATCH THE FILM
Connected Driving Experience
By connecting your smartphone, via USB or Bluetooth®, you can access information through the Honda CONNECT system. Once connected, you can simply use the touch screen to navigate, scroll, browse and even watch a film via HDMI.
WATCH THE FILM
Ready for anything
Advanced technology makes for an exhilarating, efficient drive.
The HR-V gives you the best of both worlds: a responsive ride with top-performing fuel economy. With both top-notch engine performance and fuel-sipping running costs. And with Honda's Earth Dreams Technology, Idle Stop and the Honda ECON function, you can get plenty more miles for your money.