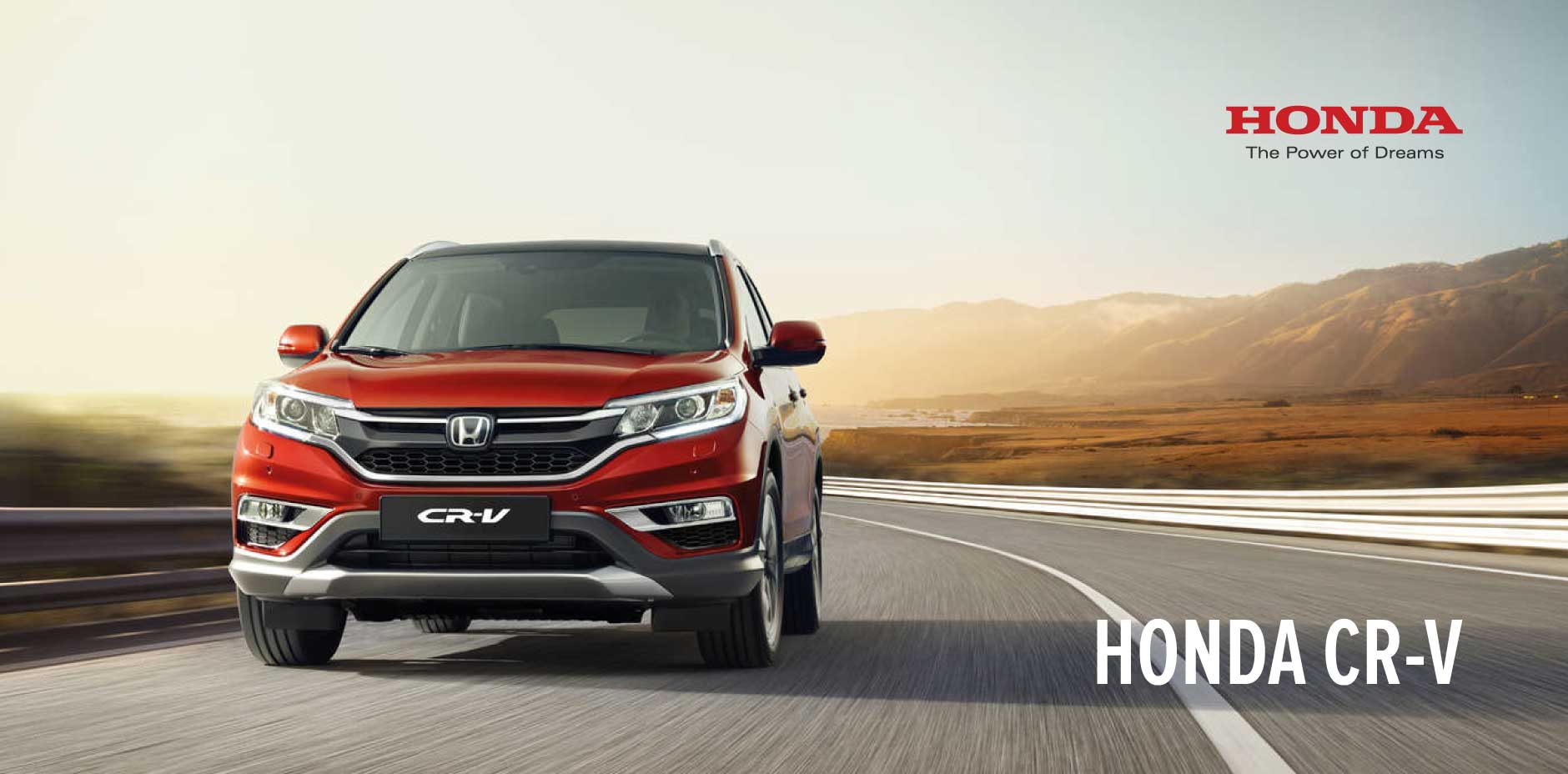 Advanced, Slick and Stylish
The adventure doesn't stop. It's amazing how many innovative ideas have been packed into one stylish and spacious car. The new CR-V shares your spirit for adventure and gives you the freedom and flexibility to explore. More advanced engineering. More advanced design. And more advanced technology. The CR-V offers you exciting ideas for even better road adventures – where will you go?
Take a closer look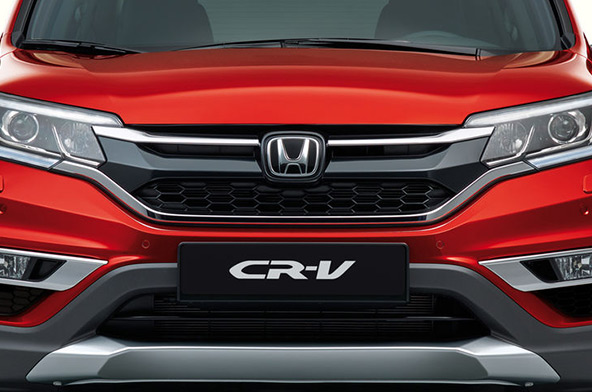 Dynamic design
The new CR-V's powerful, contemporary shape is enhanced by its bold, dynamic grille and sleek integrated headlights.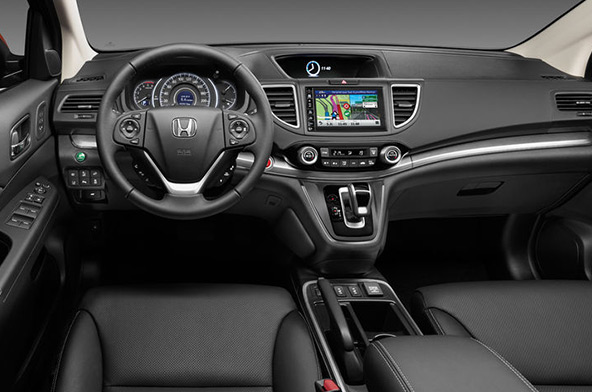 Even more superior interior
As well as refining the CR-V's exterior, we've made the interior better by more than a couple of notches. There's now a reshaped chrome-effect inlay running the width of the dashboard, and high-quality materials have been added to surfaces. We've also added a sliding armrest between the front seats.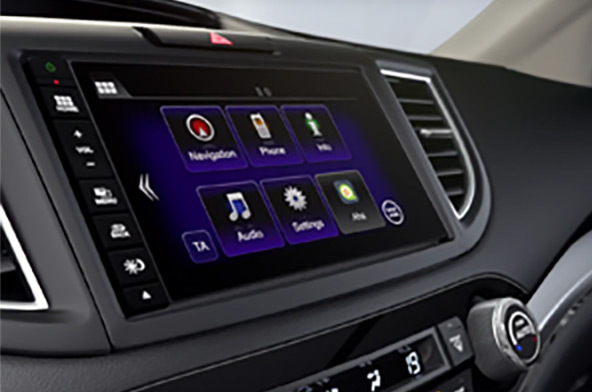 Honda CONNECT
The CR-V makes it even easier to keep in touch with your world on the go, with the all-new Honda CONNECT in-car audio and information system. It features AM/FM, DAB and Internet Radio, Bluetooth connectivity, internet browsing, satellite navigation and rear-view parking camera.

Manoeuvre with Ease
The Honda CR-V assists you while you manoeuvre at slow speeds. It will give you an audible and/or visual warning when it detects the close proximity of a potentially harmful hazard.
WATCH THE FILM
Fuel Economy And Performance
The Honda CR-V combines 4WD traction when you need it and 2WD efficiency when you don't. This SUV delivers excellent fuel economy and low emissions without sacrificing performance.
WATCH THE FILM
Interior Comfort And Practicality
Take a look at how the Honda CR-V– an extremely spacious family SUV – combines comfort, interior space and practicality to create the perfect family car.
WATCH THE FILM
Advanced Safety Systems
Honda SENSING incorporates all of the Honda CR-V's advanced safety features. They instill more confidence and peace of mind by helping you sense the dangers you might miss.
WATCH THE FILM
Connected Driving Experience
By connecting your smartphone, via USB or Bluetooth®, you can access information through the Honda CONNECT system. Once connected, you can simply use the touch screen to navigate, scroll, browse and even watch a film via HDMI.
WATCH THE FILM
Power that doesn't cost the earth
Our 1.6 i-DTEC engine is not only more powerful, it's more efficient – and features our latest Earth Dreams technology.
The 1.6 i-DTEC engine is available on the four wheel drive CR-V, with 160PS and 350/Nm of torque and CO2 as low as 129g/km for the manual transmission and 134g/km for the automatic transmission. That's more power and torque for you when you need it – without compromising on economy.
Our aim is to celebrate the joy of driving while protecting the planet. We call it Earth Dreams. Combining optimum economy with a dynamic driving experience, it really is the engine of the future.